Enrollment Management, Recruiting, & Access
Colleges and universities say they care about access for low-income students and students of color. We use data science to investigate which students they actually recruit.
The Off-Campus Recruiting Research Project
Which schools and communities do admissions recruiters visit?
Principal Investigators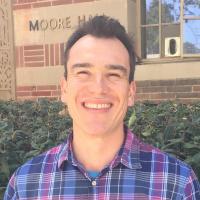 Ozan Jaquette
Ozan Jaquette is an assistant professor of education at UCLA. His research analyzes the enrollment management behaviors of universities; that is, how universities go about growing enrollment from desired student populations. He examines the tensions between access for underserved students and the pursuit of revenue and prestige. One line of research analyzes the causes and consequences of out-of-state enrollment growth at public universities. His current research uses "data science" to investigate which students universities actually recruit.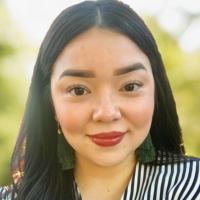 Karina Salazar
Karina Salazar is an assistant professor in the Center for The Study of Higher Education in the College of Education at The University of Arizona. Her research focuses on investigating whether the enrollment management practices of public universities undermine access for underserved student populations. Karina is a 2017-18 American Educational Research Association Dissertation Grant recipient. Her dissertation research explores whether and to what extent university recruiting efforts may be spatially discriminating, or redlining, schools and communities with predominantly low-income students and students of color.
Research Team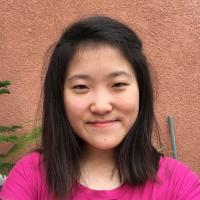 Crystal Han
Data Scientist
Crystal Han is a graduate from UCLA with a degree in Biology and minor in Bioinformatics. Joining the team as an undergraduate research assistant, she has enjoyed learning about and exploring the topic of university recruitment. Her roles in this project include assisting in data collection, cleaning, and visualizations.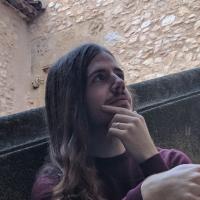 Sean Beaton
Lead Developer
Sean Beaton is a full-stack web and software developer fluent in a variety of languages, both machine and human. He's been a lifelong programmer and started his professional career at age 17. His work with UCLA examining the recruiting efforts of universities encompasses data collection, cleaning, and parsing, as well as building unique interactive representations of those data that aid understanding and interpretation.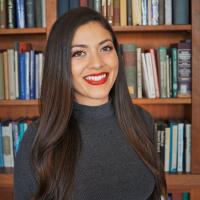 Patricia Martin
Research Assistant
Patricia Martin is a first-year doctoral student in the Graduate School of Education & Information Studies (GSE&IS) Higher Education and Organizational Change at UCLA. Her research interests include the transition from high school to college and ways in which institutional policies and practices grant or impede access to college for underrepresented students. She is interested in examining university recruitment practices, especially those comparing the student population that are actively recruited with those that are overlooked.
Research Funding
This research was made possible by funding from the following sources:
A National Academy of Education/Spencer Foundation Postdoctoral Fellowship
An American Educational Research Association (AERA) Dissertation Grant
A Faculty Career Development Award from the UCLA Office of Equity, Diversity, and Inclusion
Future Research
We use innovative methodologies to conduct research that holds colleges and universities accountable for their commitment to equality of opportunity.
Our long-term goal is to build a research center that (1) investigates the enrollment management practices of colleges and universities; and (2) examines the effect of these practices on access for underserved students.
Upcoming research topics include:
What characteristics (e.g., socioeconomic, racial/ethnic, academic) do universities prioritize when deciding which prospective students will receive recruiting materials such as emails and brochures?
Do university admissions offices respond more favorably to inquiries from affluent prospective students than inquiries from poor prospective students?
Which enrollment management consulting firms are hired by which universities for how much money? And what is the effect of hiring these firms on access for students?
Contact us
Want to learn more about our research or know how you or your organization can contribute? Get in contact with us through the form below.